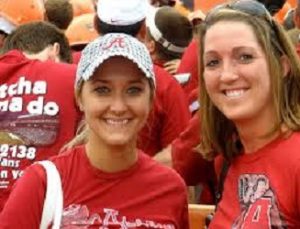 Why Should You Move to Alabama?
There are several keys factors why you should move to Sweet Home Alabama. Alabama is a perfect place to call home because of our scenery, friendly people and great history. We see a growth yearly of people moving to Alabama. Here is a list of reasons why you should consider moving to our great state.
Southern Hospitality
People in Alabama will wave to you, shake your hand, and ask how you are doing even if we don't know who you are. We have a tradition of Southern Hospitality at its finest. We move over to let merging traffic into our lane without even thinking about why.
Tax Rates
Residents in Alabama pay very low taxes compared to other states. We, as of 2014, have the fifth lowest taxes in the United States. This statistic includes a combination of property taxes, gas taxes, and state income taxes. Overall Alabama has a low cost of living.
Types of Livings
We offer the perfect balance of country living with big city life. You can choose to live in a large city like Birmingham, with all the big city amenities but with less the hassles as compared to other Southern major U.S. cities like Atlanta, Dallas, or Houston. Or you can choose to live in any of our many of our rural country type living communities sprawled throughout the state.
Food
If you want real down home country cooking, there is no better place than Alabama. If you are looking for Southern cooking mixed with a Louisiana Cajun flare, Mobile is the place to visit.
Beaches
Southern Alabama has some of the most beautiful white beaches in the U.S. Our beaches are not only attractive but the Gulf of Mexico warm waters make it possible from mid-May through October for people to swim in the salt water and enjoy jumping through the waves.
Festivals
We have festivals throughout the state all year for just about anything, from boll weevils to possums, from peanuts to grease. And these festivals are in urban communities as well as rural country towns. Matter of fact, Mobile, Alabama, is where Mardi Gras was first celebrated.
Incentives for Big Companies to Locate
Many large companies have opened locations in Alabama due to the incentives we offer. Major auto manufacturers like Mercedes, Honda, Hyundai and Toyota have facilities in Alabama.
Weather
Our weather overall is much milder than northern states. In South Alabama you normally have very mild winters with less than 10 days of temperatures in the teens and 20s degree range.
Football Fans
Even though we don't have a professional football team in the state, if you are a true football fan, Alabama is the place to live. We take our football serious, from grade school through the college level, you will enjoy a very competitive and well coached programs throughout the state.
We hope this information was helpful in you making your decision to move to our wonderful state. If you are in need of a new air conditioning system or just repairs to your existing system, please call us at Action Heating and Air Conditioning. Our expert and friendly staff will be glad to help you stay comfortable all year round whether it is hot or cold outside. Please visit our website at www.callaction.net to find out more about us or to check out the great coupon offerings we promote throughout the year. If you need us right away, please call us at 251 272-5900.
–