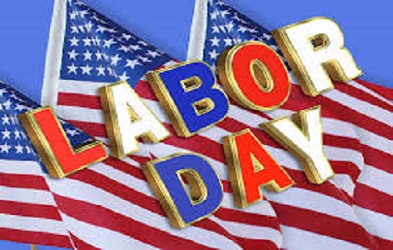 Here are just a few things you can do to help keep your home safe while you take this Labor Day Vacation. We at Action Heating and Air Conditioning hope this information is helpful.
Turn Off the Man Water Supply
Closing the valve on the main supply line cuts off water to the house but still allows outside sprinklers to work. If you do spring a leak inside, the line will be under some initial pressure, but it will not continue to spray water. There is no downside whatsoever to turning off the water. It takes a little bit of time, and it can save thousands of dollars in potential damage.
Turn Up the Thermostat—But Don't Turn Off the A/C Unit
With a programmable thermostat, you can set and hold the temperature to have the house at 85 degrees while you're gone, then the day before you get back, get it down to 72. If you have a manual thermostat, it's still worth turning it up while you're gone to avoid wasting energy. You'll just have to deal with a hot house when you get back.
But don't turn off the air conditioner or furnace during your vacation. "You want to keep the air circulating so it doesn't have time to condensate," Spaulding says—it keeps the house from turning into an oven, which can impact wood doors, cabinets and flooring. You can have heat buildup, which can have an effect on surfaces like wood floors. Since wood expands when it's warm, excessive heat could cause the flooring to expand and buckle, and doors to not close properly.
If any of your televisions, computers, stereos, and other electronics are plugged directly into the wall rather than into a surge protector, pull the plugs in case a power surge happens while you're away. If you do have them all run through surge protector you can simply turn the switch to power them off.
To make your house appear occupied while you're gone and a less appealing target for burglars, you should leave a few lights on. Timers can be used to save electricity. The timers can turn on and off the lights at different times of the night, as if someone in the house were flipping a switch.
When you need any HVAC systems work completed, please call us at Action Heating and Air Conditioning. We have been servicing Mobile and Baldwin Counties since 1997. We offer excellent service at affordable prices. Our trained experts are equipped to install, repair, and maintain your HVAC systems. Please visit our website at www.callaction.net to meet our team, review all the services we offer, and to view our seasonal discounts available.