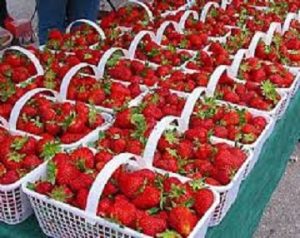 Spring Fun
Climate: The majority of Alabama's spring days are warm and sunny. Rainfall across the state is highest in March, and temperatures average in the 60s F.
Plentiful Fishing
Whether you prefer saltwater or freshwater, Alabama has some of the Southeastern United States' best fishing spots. You can charter a boat on Alabama's Gulf Coast and sail off after blue marlin, yellowfin tuna, amberjack, cobia, red snapper and more. If it's wide mouth bass you're after, freshwater fishing destinations abound.
Year-round Golf
Stand on the edge of a cliff overlooking the Tennessee River and hit a tee shot over what seems to be a bottomless ravine. Stand on a bluff hovering above the Alabama River and watch your drive seemingly sail through the clouds then fall to a ribbon of fairway 200 feet below. These are the kinds of breathtaking shots you'll find up and down the world-famous Robert Trent Jones Golf Trail and at other golf destinations throughout Alabama.
Alabama Road Trips
Spring is the perfect time to roll down your windows and cruise through Alabama. Our Alabama Road Trips give you plenty of destinations to choose from and make planning a breeze. From spring break at the beach to journeys back in time, you're sure to find a trip to cure your spring fever.
Mobile
Mobile and Baldwin County offers many springtime festivals that are funny for all ages.
Here are some of these great events
The Fairhope Arts and Craft Festival in Fairhope starting March 17, 2017
The Sunday Funday Arts and Craft Market in Mobile on April2, 2017
The Baldwin County Strawberry Festival in Loxley starting April 8, 2017
The Waterway Village Zydeco and Crawfish Festival in Gulf Shores starting April 15, 2017
We at Action Heating and Air Conditioning are proud to live and do business in the great Mobile/ Baldwin County area. We have been servicing the heating and cooling needs of many families and business owners here since 1997.
Whenever a heating or cooling issue arises at your home or offices please allow our trained professional staff to evaluate and solve your issue.