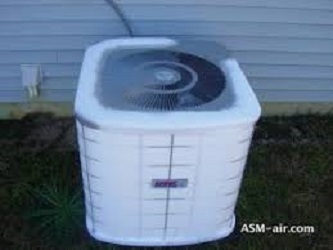 Preparing Your Furnace-Fall is Here, not only do you have to change over your wardrobe from shorts and bikinis to jeans and light sweaters, but you also have to modify your heating and cooling habits. Here are some ways to start making the transition as the temperatures begin to drop as you are preparing your furnace for the winter ahead,
Turn off your programmable thermostat.The weather is erratic in the South. When you have no idea how the temperature is going to fluctuate each day, it's best to turn off the programmable thermostat. If left on, it could end up unnecessarily cooling your house and wasting energy.
Make sure you have adequate insulation. Check attics and walls. Updating your insulation increases energy conservation and leads to lower electric bills.
Continually decrease your Air Conditioning usage. As the temperature cools, be mindful of lowering your air conditioning accordingly. It doesn't need to be going at full blast. Match the lowered temperatures with lowered usage of your unit.
Consider a heat pump.If you have a heat pump, you're able to transfer energy from one part of your house to another. Use it to transfer heat into your home during the fall transition.
Fill up your gas furnace now.Gas is normally cheaper in the summer, and it's easier to fill it up now than in the winter months. By planning ahead, you prepare yourself for any unexpected bursts of wintery weather.
Once you have successfully acclimated your home and energy usage to the new season, you're going to see lower energy costs and less strain on your HVAC unit. It is also important to continually maintain your HVAC system. With these simple steps, you are sure to increase the longevity of the unit and its efficiency.
Keep an eye on your furnace filters.Regularly changing them gives your unit a boost. Make sure to change them every one to three months. If you monitor them, you're going to visibly recognize when it's time for a replacement. In fact, it's a good idea to stock up on furnace filters now. There are usually better prices in the summer months.
Make sure the area around your furnace is clean.Sweep often and remove all debris. This helps to keep the filter clean and prevent any chance of fire involving your furnace.
Air vents and ducts need to be regularly cleaned and maintained.Keeping airways open prevents the unit from overworking itself.
Remember there are many maintenance tasks that require a trained professional. We, at Action Heating and Air Conditioning, offer several affordable year-round maintenance programs that can help you save money on repairs and help your units run more efficiently. Preparing your furnace for the winter months ahead can help greatly in energy savings,
Please call us at 251 272-5900 to obtain a free quote on one of our maintenance programs. Also, please visit our website at www.callaction.net to meet our team, learn about all the services we offer, and to find some money saving discounts.