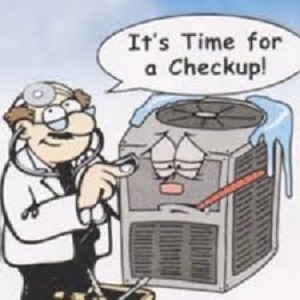 There are several things you can do to prepare your HVAC system for the winter. There are however many things that should be done by professionals trained to handle fragile parts and evaluate the condition of your system. Many manufacturers require annual maintenance to keep warranties on equipment valid. A licensed heating and air conditioning company with thoroughly examine the entire HVAC system as part of a winterizing tune-up.
Here are the things they will do
Cycle the A/C or heat pump
Limited clean & adjust blower motor
Inspect blower wheel
Test safety and limits
Tighten electrical connections
Lubricate moving parts
Clean equipment cabinet
Check indoor coils for proper drainage
Check thermostat operation
Inspect condenser coil and clean
Clean drain pan and cabinet
Monitor refrigerant pressures
Check start/run amp draw
Check defrost initiate/terminate
Inspect contactor and relays
Test amp draw on fan motors
Clean fan blades
Change fuses
Test indoor/outdoor ambient temps
A well-maintained system can save up to 15 percent on energy bills, reduce the occurrence of breakdowns and extend the life of the system.
Remember always check your filters monthly, they may not need to be changed. But this a good practice to insure adequate air flow is going through your system. With a clogged air filter, your air handler must work harder to compensate for the blockage of air flow.
Most companies offer annual air conditioning and furnace maintenance agreements that include seasonal tune-ups. We at Action Heating and Air Conditioning provide a number of services with an annual maintenance program. We will insure that you receive excellent service at affordable prices. As well has financing options when you purchase new HVAC system. We have been serving Mobile and Baldwin Counties since 1997. Please visit our website at www.callaction.net to meet our team, learn about all our services and find some seasonal discounts that we offer. If you need immediate service our local number is 251 272-5900.