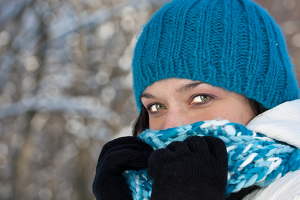 The winter months are just around the corner and there's nothing more annoying on a frosty fall morning than waking up to a cold house – especially if you expected your furnace to be working properly. Not only is your home uncomfortable, but depending on the weather, it can also put your home at risk for bursting water pipes, mold, and a host of other problems.
The problem is that modern gas furnaces are both more efficient and more complicated than those from over a decade ago. What might have once been caused by a troublesome pilot light from a dirty thermocouple now involves smart systems that auto-test combustion air inducers, electronic ignition sensors, pressure switches, and exhaust flow monitoring.
There are some basic things you want to check before calling your HVAC professional.
Check the Power
First, if this happens when you start up your furnace this year, make sure your furnace is getting power. Check your fuse box for any tripped circuit breakers, especially since this could indicate a bigger problem with your electrical system. Next, ensure that the furnace power switch has been switched "On." Since furnaces can be tucked into tight, confining spaces or closets, the switched can be accidentally switched "off" easily. Look for the power switch mounted on the side of the furnace. It may also include a lift-able metal housing containing a fuse. If the fuse is blackened and burnt, then it will need to be replaced. However, remember that a blown fuse may also indicate a bigger system problem, so the system should be inspected by a technician.
Make sure Nothing is Blocking Air In-take and the Exhaust
If your furnace has already been fired up this heating season, look outside to make sure that nothing is blocking the fresh air in-take and the exhaust. Not all furnaces vent through chimneys. Many newer furnaces have their fresh air intakes and exhausts run through the side of the home, and sometimes windblown leaves, insects, and moisture issues can plague heating systems. If this is the case, you might want to consult a licensed technician about possible venting solutions.
Check the Thermostat
Make certain your thermostat has been set to "heat" and that is it set to a temperature high enough for the furnace to come on. While that sounds obvious, it's a small detail that is easily forgotten by a worried homeowner. Ironically, those would-be helpful programmable thermostats settings can be confusing. For that reason, it's a good idea to keep your thermostat's user's guide stored near the thermostat. That way, you can consult its troubleshooting section in the event of a start-up problem.
Check Your Air Filters
If your furnace is firing up but it's not blowing as hard as it normally does, then it might mean that the air filter needs to be changed. Air filters trap dust, hair, and other particles in the air, and over time, the filter gets so full of stuff that it can restrict air flowing through your furnace system. On most residential heating systems, air filters should be changed every 3 months.
If you tried all these steps and your furnace still will not start, then call us at Action Heating and Air Conditioning, we are your local HVAC system experts in Mobile and Baldwin Counties. We have been helping customers like you since 1997. The best way to keep your furnace stay efficient and reliable is to have it inspected before you really need it. Before cold weather strikes, set up an appointment to have your heating system inspected by one of our expert technicians. Quarterly maintenance can save you time, frustration, and money.
Please visit our website at www.callaction.net to learn more about us, meet our team, and find some seasonal discounts that can help you save additional money.