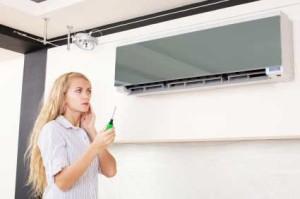 We believe that your HVAC system is one of the most essential pieces of equipment that you will have in your home because of the comfort that it can bring if it is maintained properly. It can be a problem if it has not been given regular service that it needed for quite some time. A bi-annual or tri-annual maintenance program can insure your HVAC system is maintained properly throughout the year.  If you are looking for a quality service provider with affordable prices, no need to look further because Action Heating & Air Conditioning can provide the type of services that you need.
We want you to feel comfortable. We know how hard it can be to go inside your home and feel stuffy or too cold because of the weather and climate. A properly maintained HVAC system that receives regular service can increase your comfort level at home while keeping your utility bills low.
Gone are the days when only a few people had air conditioning units at home and in various commercial buildings. As more and more brands and models became available, people started seeing HVAC and the corresponding air conditioning service as necessities rather than luxuries.
You should always maintain your units whether at home or in your commercial spaces with regular air conditioning service so that if there are some repairs that would need to be done, they will be addressed at the soonest possible time, therefore saving you money in the long run.
We are proud to say that our staff members are well trained. They are professionals who will be able to do their work and also answer your questions if in case you have any about your HVAC system service that we are servicing. We want to fulfill the highest possible level of satisfaction that you can get from our services.
If in case you are not yet convinced, you are welcome to check what our past customers have to say about the HVAC system service that we can provide. Just visit our Facebook page or Google My Business page to see what customers say about Action Heating & air Conditioning. Also please visit our website at www.callaction.net to get answers to Frequently Asked