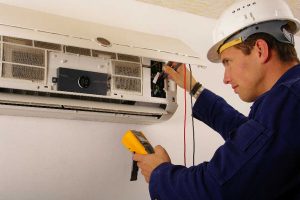 Perhaps you have realized that you need HVAC repairs soon but you do not know where to start. Some people put off having their HVAC systems repaired as long as the system still works but how can you be comfortable at home or in the office with an HVAC system that may break down anytime? You do not need to wait for a long period of time to get what you deserve. You can contact us at Action Air Conditioning and we can assure you that HVAC repairs will be easier to accomplish.
Residential and Commercial Services
Whether the HVAC repairs are in your home or in your office, no need to worry because our professional team are highly knowledgeable about both. Aside from repairs, they are also aware of how the HVAC system can be installed correctly and how your system can be maintained so that they will last for a long period of time. We can assure you that our professional team constantly undergo training to ensure that they are updated with all the new tips and techniques that can help maintain your HVAC system well. We are competitively priced as well so even if you check with others, we are one of the best companies that can offer the different services you need.
We Have Special Offers
We understand that there are times when you would like to save up a bit so that you can spend your money on things that you find equally important. No need to worry because we have special offers available that are not only limited to HVAC repairs. Our specials may include the installation of other items that can make your home even more comfortable than before so contact us now to find out more.