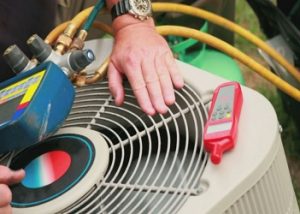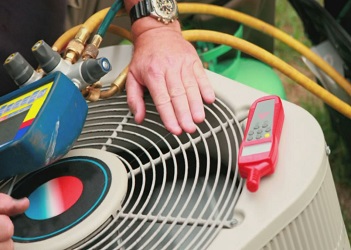 What are your goals that you would like to achieve when relaxing at your home? We know there is one that is always important. It is insuring that your home is heated and cooled properly for the season so you can relax in comfort. This is where we at Action Heating and Air Conditioning come in. We make sure that your home is comfortable and that your heating and cooling system is working properly. We provide services for your air conditioning and heating systems so that they can work efficiently season after season. The moment that there is an issue with your units, we can definitely provide the best air conditioning service Daphne, AL. that is needed.
We have the staff who are not only qualified to maintain and repair your units, but also have the skills, experience and training to tackle any level of repair or installation with your heating & cooling systems in order to provide the type of air conditioning service Daphne, AL that is needed. We can respond promptly to different emergencies no matter what time of the day or the night they occur.
No matter what type of home you have, new or old, we offer the following services:
 HVAC installation
 System monitoring and maintenance of the HVAC System
 Indoor Air Ventilation
 Humidity Control
 Air Quality Inspection and many more.
Our air conditioning service Daphne, AL work is not limited to your residential home. We also offer services to commercial buildings and spaces. There is no need to look anywhere else, because we can assure you that we are the one of the best in providing air conditioning service Daphne, AL that you may need?
Our staff is not only qualified to handle your air conditioning service Daphne, Al, they are also friendly and courteous to all our customers, wanting to insure that our customers understand what services we preformed and how it will improve their heating and cooling.
Just call us at Action Heating and Air Conditioning 251 272-5900 any time of day or night and someone will be ready to help you. We are open 7 days a week, 365 days a year when you need our services.