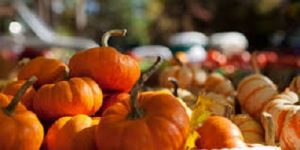 The transition between summer and fall can be more significant than you think, temperatures drop, leaves change color, and air pollutants increase. With the cool climate of fall right around the corner, now is the perfect time to start preparing your HVAC system for the colder weather. That said, there's a lot to do when addressing your HVAC system in the Fall with cooling temperatures.
To live comfortably and have no issues with changing seasons, you must take care of your unit.
Whether you have a furnace, a heat pump or a multipurpose unit, it is important that you schedule a maintenance visit from your professional HVAC technician and conduct some do it yourself tips.
Be sure and replace your filters at least every 3 months. It clears up your HVAC, your dusctwork, and prepares your system for the seasonal transitions.
If an upgrade is necessary, fall is the perfect time to make this change when temperatures are not too hot and not too cold. If your HVAC system is old and needs replacing, now is the time to act.
You should warm up your system a few weeks before it is time to use regularly. This will have it primed when the seaon comes.
Prepare your Air Conditioner for the cold weather. Your outdoor unit will be at a greater risk of freezing. The best way to prevent this is to change your refrigerant, clear the airflow, and keep it warm with putting blankets over it if the tempeatures get below freezing.
Thank goodness for fall, this transition period from the very hot summers to the very cold winters, give you time to adjust to insure your HVAC system in the Fall is ready for the transition.
We at Action Heating and Air Conditioning are here to help you prepare yourself for changes in system. We have been servicing the Mobile and Baldwin County areas since 1997. Our team of professionals can help you keep your HVAC system in shape affordably throughout the year. Please visit our website at www.callaction.net  to meet our team of professionals and review all the services we offer.