How to find the best air conditioning service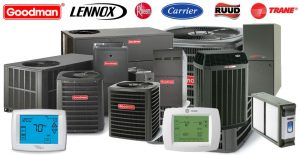 Finding a good air conditioning service is the only way you can ensure you get through summer without breaking a sweat. Having a working air conditioner is crucial in the summer when temperatures can cross 90 degrees easily. But, you will need to find the best air conditioning service in your area if you want a quality service at an affordable price. Here are a few tips:
Ask around
The first thing you should do is ask your family, friends, and neighbors for referrals. You will get multiple suggestions like this. Note down all the air conditioning services recommended and find out if they offer free estimates. For the ones that do, get them to visit your home so you can discuss their work and prices.
Don't just consider cost
Cost is not the only thing which you should consider when looking for an air conditioning service. Some companies may offer remarkably low prices, but the service is not going to be up to the mark. It's always better to pay a little more if it means guaranteeing a high-quality end result.
Regular service plan
There are some air conditioning services which offer plans that involve the regular servicing of your AC, changing of the filters and maintenance to ensure it keeps running smoothly. Hiring an air conditioning service to take care of repairs, breakdowns, and regular maintenance is a great idea which will ensure your AC runs efficiently throughout the summer.
Conclusion
Hiring a good air conditioning service is the easiest way for you to avoid having to deal with a malfunctioning air conditioner in the summer. Remember to choose a service with good ratings so that you don't have an unpleasant experience. We at Action Heating & Air Conditioning have had a great rating in Mobile and Baldwin Counties since 1996. Please call us at 251 272-5900 if you need repairs or would like to discuss an affordable maintenance plan.