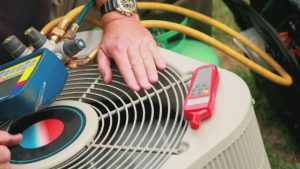 We at Action Air Conditioning are dedicated to providing a wide variety of services that we specialize in to help keep your commercial building comfortable. We provide air conditioning repairs, HVAC system installations and so much more. We aim to make sure that your facility will only get the best HVAC services available from us.
No Surprise Costs From Us
We are proud to say that once we are done with air conditioning repairs, your HVAC system will be working in its top performance again. No need to worry that your system will break down again after some time. We will make sure of that. We will let you know exactly all the things that we will do with your unit so that you can see the total breakdown of costs. The amount that will be listed will be the exact amount that you have to pay.
We Do It Right the First Time
We understand how frustrating it can be for air conditioning repairs to go on for more than a few days at a time simply because the company hired did not do it right the first time. We do not resort to the same tactics. We make sure that we are proper. We make sure that the repairs we are going to do are going to last.
We Use Innovative Technologies
Our company currently seeks and learns new technologies so that we can apply it to our services and the materials that we use. As we adapt to these changes, we also improve the type of services that we can give you. We make sure that quality control will not be an issue. We provide our best in air conditioning repairs and all the possible services you will hire us to do.