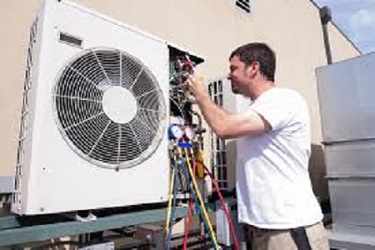 If you're wondering whether a business air conditioning maintenance contract for your business is worth the money, and whether you will receive value from money spent on it, then you might be of the opinion that you don't want one, and will deal with any air conditioning maintenance issues as they arrive. This can be a costly mistake.
Here's why you need an air conditioning maintenance contract.
As with many electrical and mechanical products, your air conditioning system will need regular servicing to ensure that it's still working properly and effectively. In the same way that you would arrange for your car to be serviced, your heating and cooling needs maintenance too. It's also better for the environment if your system is working efficiently.
Air conditioning maintenance will work out to be much more cost effective than trying to schedule an air conditioning contractor when your system fails, or is making funny noises. An appropriate air conditioning maintenance schedule will save money in the long run, and knowing that the chances of your heating and cooling system suddenly failing are minimized
Having an air conditioning maintenance technician regularly take a look at your heating and cooling system to make sure that it's working properly, and meets the relevant standards is important. You may benefit from changes, or updates, or even a new system.
If your heating and cooling system suddenly fails, then you'll need a professional air conditioning contractor, which can be very expensive in terms of time and resources. As well as the financial cost of the air conditioning contractor, you may have to close your business as it's too hot for staff or customers. This could have disastrous effects.
Having an efficient air conditioning system will be better for your staff. Your workers will be more comfortable, and so are likely to be more productive.
Because you have an air conditioning maintenance contract, any work that needs to be carried out at, can be done at your convenience at a time to suit you, before the system fails or needs repairing.
You'll want to choose a reputable professional air conditioning contractor with experience and relevant credentials for working with your type of business, so that they are knowledgeable about the kind of system you have, and the requirements needed to heat and cool your business properly.
Now you know more about air conditioning maintenance and why it's so important, when was the last time you had yours checked?
You can find out more about Air Conditioning Maintenance and which plan will be best for your business, and how else you can make sure that your current heating and cooling system is energy efficient. If you want help with Air Conditioning Design, then why not get your questions answered at Action Heating and Air Conditioning today.